Back
EA1443 ETERE WOWZA CONTROL
02 November 2018
Etere allows the use of Wowza as a streaming system, enabling Etere Media Asset Management to connect with Wowza for both live and VOD systems. Users can also create targeted advertising playlists to increase revenue.
Etere Media Asset Management (MAM) can be used to provide OTT content. Video-on-Demand (VOD) is generated by Etere MAM workflows and Etere Transcoder. Using the same broadcast content in OTT, Etere Transcoder is able to generate multiple bitrate content. In addition, Etere API can be used by the frontend to request for VOD content, metadata and graphic files as well as to interrogate MAM and to request for DRM.

Etere OTT Automation
Etere OTT Automation is able to manage more than 10 channels or servers at any point of time. It supports virtualization and live content. It is inclusive of Etere ETX IP Multiviewer which facilitates the management of up to 9 display monitors and 30 input sources simultaneously for an easy management of multiple channels. Additionally, it is inclusive of Etere SNMP Console which is a software solution that serves as an intuitive monitoring and control management interface. From a single interface, users are able to optimize all processes, infrastructure performance and devices in the system.

Targeted Advertising and Dynamic Ad Insertion
With Etere, users are able to insert or edit metadata about every viewer in the profiling CRM to have a more accurate user profile.Tapping on the profiling CRM, curated playlists and ad content for every viewer are created by workflow automation. With the profiling CRM, multiple playlists can be created based on categories such as topics of interest. Advertisements can be retrieved and delivered automatically based on the user profile, for example, cosmetic ads for females. Featuring a centralized database, all changes are updated in real-time with a high level of accuracy.
■ Schedule multiple deliveries from a single program
■ Targeted advertisements reach the viewers that are more likely to convert into potential consumers
■ Achieve a higher rate of conversion without the extra costs
■ Each playlist can have a different advertisement
■ Advertisements are delivered to viewers based on category, for e.g. area of interest, demographics and location
■ Very fast delivery to market
■ Support both linear and non-linear ad insertions
■ Automated workflows
■ Streamlined management and monitoring

About Wowza
Wowza® Media Systems was founded in 2005 by David Stubenvoll and Charlie Good. Wowza Streaming System is a unified streaming media server software developed by Wowza Media Systems that is used for streaming of live, on-demand video, audio, and rich Internet applications over IP networks to desktop, laptop, and tablet computers, mobile devices, IPTV set-top boxes, internet-connected TV sets, game consoles, and other network-connected devices. The server is a Java application deployable on most operating systems.
Etere for OTT.pdf
Key Features
■ Generate customized playlists based on the profile of viewers ■ Take your operations anywhere - Playlists can be optimized on PC, mobile phone and tablet ■ Streamline operations ■ Provide updates in real-time ■ Centralized MAM and logical repository ■ Secondary objects can be inserted in streams for advertisement overlays ■ Multiple streams with customized advertisements based on user profiles ■ Targeted advertising has a higher conversion rate without the associated costs ■ Schedule multiple content deliveries from a single interface ■ Supports both linear and non-linear ad insertions ■ Etere ETX IP Multiviewer provides an easy management of multiple channels with up to 9 display monitors and 30 input sources ■ SNMP console provides a centralized monitoring and control console for all processes in the system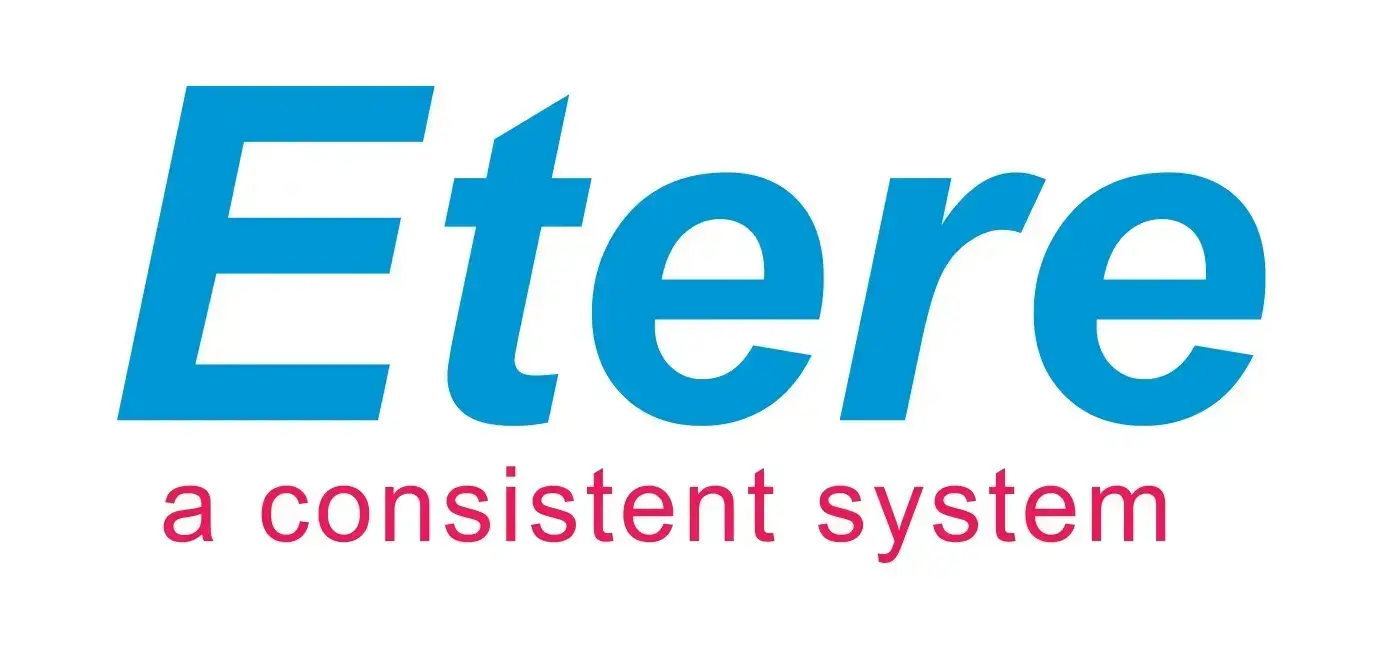 The Etere Advantage
■ Distributed system design ensures a fault-tolerant performance at every stage of the workflow ■ Connects the end-to-end workflow for a highly responsive system ■ Centralized logical repository ■ Easy generation of streams with customized content ■ Insertion of secondary objects in streams enables advertising overlays ■ Real-time updates for every change ■ Centralized MAM ■ Highly flexible
Etere OTT Automation
■ Inclusive of SNMP console for a centralized system monitoring ■ Includes Etere ETX IP Multiviewer for up to 9 display monitors and 30 input sources for an eays management of multiple simultaneous broadcast ■ Supports virtualization ■ Supports live content management ■ Save costs with no additional control overhead ■ Supports streams on RTMP/RTSP/UDP (Mpg2, H264, H265)
Profiling CRM
Profiling CRM facilitates customized content deliveries driven by automated workflows. Profiling CRM enables the advertising dollar to go the extra mile. It allows multiple playlists to be created based on categories such as area of interest and demographics. Once the viewer profiles are defined, different sets of advertisements can be targeted and delivered to the most relevant viewers based on the viewer profile. With Etere Airsales connectivity, users can manage traffic, accounting and all sales management-related operations from the same interface. Targeted advertising achieves a better conversion rate as the viewer is shown only advertisements that he/she may be interested in. All these are done automatically via workflow with a very high level of accuracy and very fast speed. All changes can be made in a real-time from a single interface, making it a highly efficient system. With profiling CRM, you can increase your revenue without the associated costs!