Back
LINEAR CHANNEL MANAGEMENT
11 June 2020
Etere can manage your end-to-end linear channel management, including scheduling, secondary events, audience reports, rights and inventory management, program acquisition, finance, and payments.
Take the first step to achieve the results-driven success that you want. We can help you to attain results that are tailored for your success. Talk to us at info@etere.com

Etere Broadcast Management System
A comprehensive and complete scheduling solution provides various program planning tools, customizable views and filters, and full rights, media, and content validation.

Etere Promo Management
Etere provides an effective Promo Placement solution, a robust and integrated tool that can effectively manage the entire promo activity, including campaigns. Etere is the software that empowers media enterprises to maximize the use of their promotional inventory. Etere Promo Placement tracks the promo production lifecycle of the promos and enables integrated control in a single environment.

Basic MAM
Etere basic MAM is an entry-level MAM. It is included in every Etere system and offers a cost-effective solution to organize your assets.

Etere Transcoder
The Etere Transcoder action is a powerful transcoder that provides a flexible workflow action able to decode, encode, transcode, mux, demux, and filter almost any media used in the broadcast industry.

Etere Media Manager
Etere Media Manager is a highly effective solution that manages digital content transfer, copy, and movement from one level to another based on customizable workflow rules.

Etere F90
Etere F90 provides a more efficient connection between two different systems and guarantees maximum accuracy in exporting or importing information through a fully automated, paperless data flow application. The benefits of the automation of this process are evident, as human mistakes which could cause the interruption of the work processes are entirely avoided.

Etere Tapeless Reception
Etere Tapeless Reception eliminates the need to create physical copies, entrust valuable material to private couriers, and risk excessive waiting times through an efficient and secure solution to transfer any digital content automatically.

Etere Executive scheduling
Etere Executive Scheduling is the complete planning solution that significantly boosts the efficiency of your short and long-term playlists. Etere scheduling is part of Etere Ecosystem, the integrated enterprise framework that makes planned schedules aware of licensed content, contractual commercials, missing material, imported material, and regional ad insertions.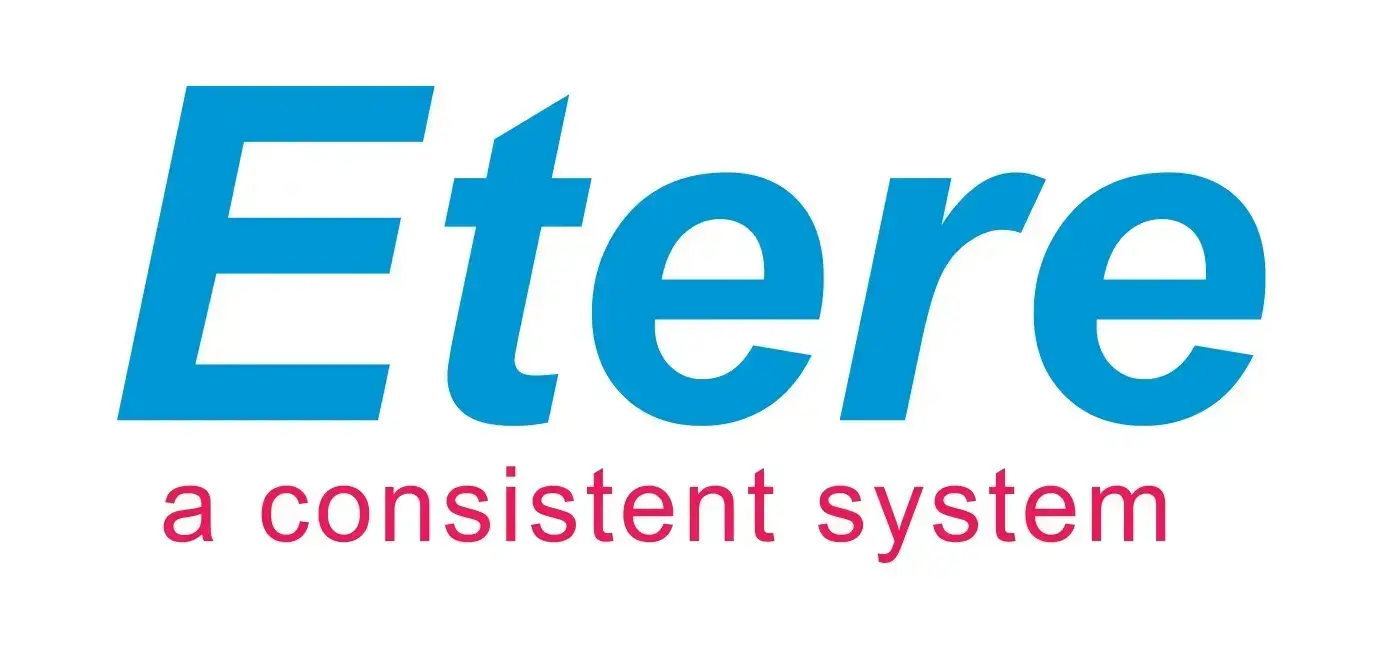 Since its beginnings in 1987, Etere has been preparing users to be ready for the future. Etere is a worldwide provider of broadcast and media software solutions backed by its mark of excellence in system design, flexibility and reliability. Engineered in Singapore, the revolutionary concept of Etere Ecosystem promotes real-time collaborations and enhances operational efficiency across the entire enterprise. Etere Ecosystem software solutions including Media Asset Management, Channel-in-a-Box, Newsroom, Ad Insertion, Airsales, Automation, Broadcast Management System, Censorship, HSM Archive, Logging, OTT/VOD Delivery, Radio-Live, Subtitling and Captioning software are built with an integrative Web and Windows architecture that are customisable to fit perfectly in any system. Etere system is developed by 4 different groups in different countries to ensure reliability and quality. Etere delivers on its service excellence commitment with its dedicated team and a 24/7 worldwide support. Its portfolio of digital technologies and market-proven remote/on-site solutions including consultancy, training, installation and demonstrations are ready to run with your business no matter where you are. Etere enhances your adaptability for the future and empowers you with the software tools to drive your business to greater heights. www.etere.com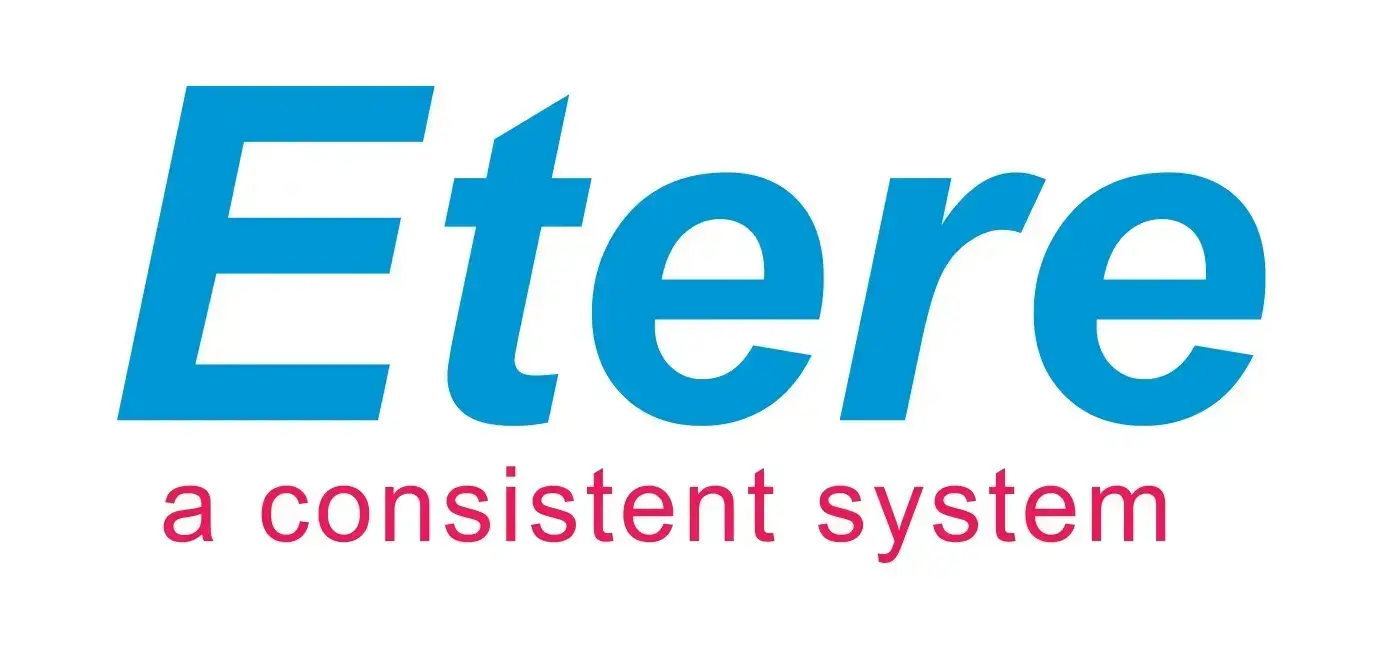 About Etere
Since its beginnings in 1987, Etere has been preparing users to be ready for the future. Etere is a worldwide provider of broadcast and media software solutions backed by its mark of excellence in system design, flexibility and reliability. Engineered in Singapore, the revolutionary concept of Etere Ecosystem promotes real-time collaborations and enhances operational efficiency across the entire enterprise. Etere Ecosystem software solutions including Media Asset Management, Channel-in-a-Box, Newsroom, Ad Insertion, Airsales, Automation, Broadcast Management System, Censorship, HSM Archive, Logging, OTT/VOD Delivery, Radio-Live, Subtitling and Captioning software are built with an integrative Web and Windows architecture that are customisable to fit perfectly in any system. Etere system is developed by 4 different groups in different countries to ensure reliability and quality. Etere delivers on its service excellence commitment with its dedicated team and a 24/7 worldwide support. Its portfolio of digital technologies and market-proven remote/on-site solutions including consultancy, training, installation and demonstrations are ready to run with your business no matter where you are. Etere enhances your adaptability for the future and empowers you with the software tools to drive your business to greater heights. www.etere.com