Back
Chunghwa Telecom (CHT) Unburdens Harmonic in Favour of Etere
02 December 2021
Taiwan's top ICT provider Chunghwa Telecom (CHT) not only extends its long time partnership with Etere, but decides to upgrade to Etere's bleeding edge ETX video-server.
Etere empowers Chunghwa Telecom (CHT) with the next-generation playout solution, Etere ETX. As one of the largest ICT providers in Taiwan, CHT needed a robust and flexible solution to fulfil the expanding scope of its content delivery. As a long-time customer of Etere, CHT decided to upgrade its playout operations with the implementation of Etere ETX to meet its long-term vision and growing demands of its channels. Etere ETX provides a software-defined architecture that has the agility to respond to business and industry evolutions. Etere ETX was implemented to manage the playout of CHT channel, CHT4.

More than just a playout solution, Etere ETX is a modular part of the Etere Ecosystem framework that connects the end-to-end workflow of a media company. Etere connects a centralized database with cross-functional departments for the real-time exchange of information to meet dynamic business requirements and to provide complete security across the organization. Moreover, the Etere team has over 30 years of experience in managing the entire playout ecosystem.

Etere ETX provides all the features the station needs to bring a channel on-air including,

NDI, IP and SDI Support
Etere ETX is able to receive and playout live videos on SDI, NDI and IP streams. Etere supports a wide range of global standards including Newtek NDI, SMPTE 2022 and 2110. Even as the landscape of video over IP continues to evolve, Etere ETX is highly integrative and responsive in adapting to new codecs and standards.

Integrated IT-based Master Control for Multichannel Playout
With ETX, you will need only one server to playout, switch, fade dissolve, insert logos and perform CG functions. It is a versatile solution that is capable of video acquisitions, real-time compressions and network transmissions with full support for different video codecs between channels. In addition, Etere ETX can be integrated with Etere Master Control to enable a multi-functional and integrated software solution that works with any standard Windows PC. Etere Master Control integrates all the traditional master control features into a sleek touch-screen interface that can be installed on multiple PCs.

Advanced Graphics Engine Enables Insertion of Up to 8 Layers of Graphics Overlays
Etere enables the full range of channel graphics including fixed logos, animated logos, L-shape squeezes, crawls and transition effects to enhance content. The graphics can be imported in any format and distributed to playout with Etere Media Manager. Not only that, a low-res copy is automatically generated for preview. Supported graphics files include TGA, AVI, MOV, SWF, PNG, JPEG and GIF.

Supports Virtualization and Cloud Playout
Virtualisation frees broadcasters from the necessity to invest, operate and maintain their own hardware. With Etere, you can have a virtual environment for unlimited streams but without the associated costs. Etere ETX also supports cloud playout.

Etere looks forward to working with its distributor, N-Type Incorporation, to achieve greater efficiencies for Chunghwa Telecom (CHT). The extension of this partnership is a testament to the success of the project.
Sales
Fabio Gattari
Support Team
Luca Crucianelli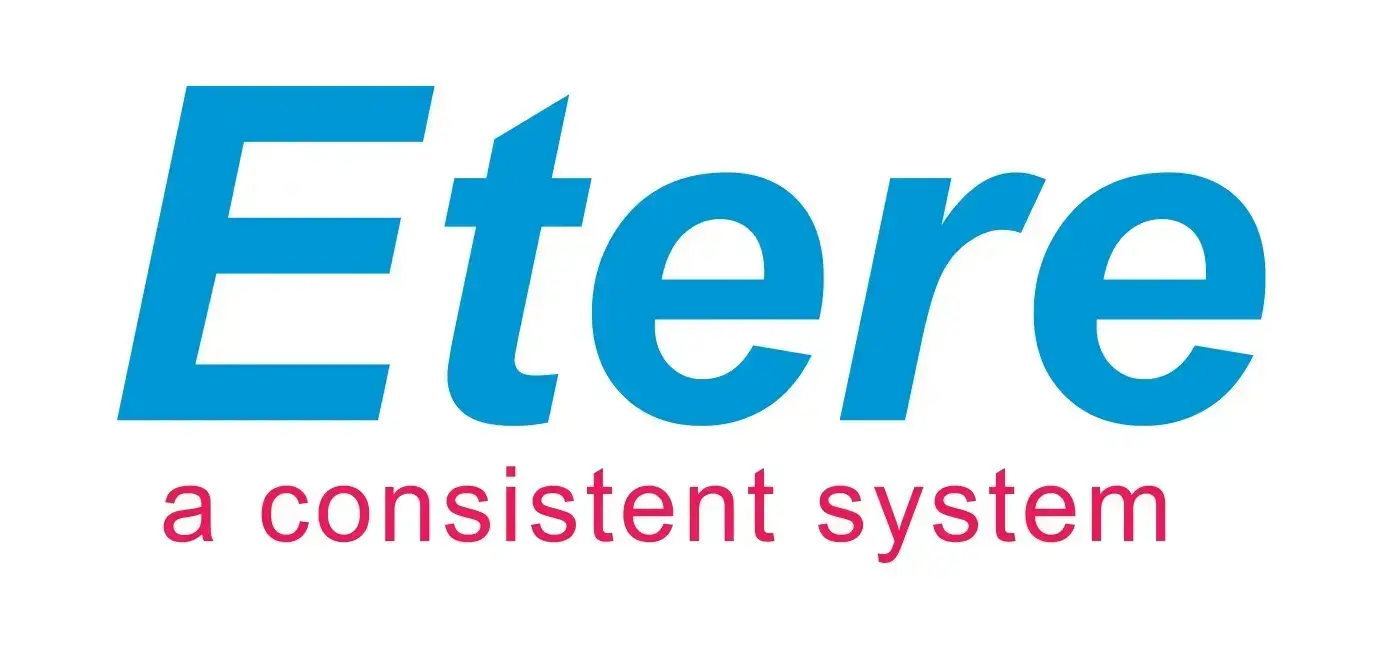 Since its beginnings in 1987, Etere has been preparing users to be ready for the future. Etere is a worldwide provider of broadcast and media software solutions backed by its mark of excellence in system design, flexibility and reliability. Engineered in Singapore, the revolutionary concept of Etere Ecosystem promotes real-time collaborations and enhances operational efficiency across the entire enterprise. Etere Ecosystem software solutions including Media Asset Management, Channel-in-a-Box, Newsroom, Ad Insertion, Airsales, Automation, Broadcast Management System, Censorship, HSM Archive, Logging, OTT/VOD Delivery, Radio-Live, Subtitling and Captioning software are built with an integrative Web and Windows architecture that are customisable to fit perfectly in any system. Etere system is developed by 4 different groups in different countries to ensure reliability and quality. Etere delivers on its service excellence commitment with its dedicated team and a 24/7 worldwide support. Its portfolio of digital technologies and market-proven remote/on-site solutions including consultancy, training, installation and demonstrations are ready to run with your business no matter where you are. Etere enhances your adaptability for the future and empowers you with the software tools to drive your business to greater heights. www.etere.com
Chunghwa Telecom is the largest integrated telecommunication service provider in Taiwan, with leading offerings in domestic and international fixed communication, mobile communication, broadband, and internet services.

In addition to these traditional services, the Company also provides information and communication technology services to enterprise customers with big data, information security, cloud computing and IDC capabilities, and is expanding businesses into innovative technology services such as IoT, AI, etc. All of these capabilities and offerings aim to create an optimal communication environment to enable wonderful and convenient digital life-style, as well as to serve as a key partner for other international telecommunication service providers.

www.cht.com.tw/en/home/cht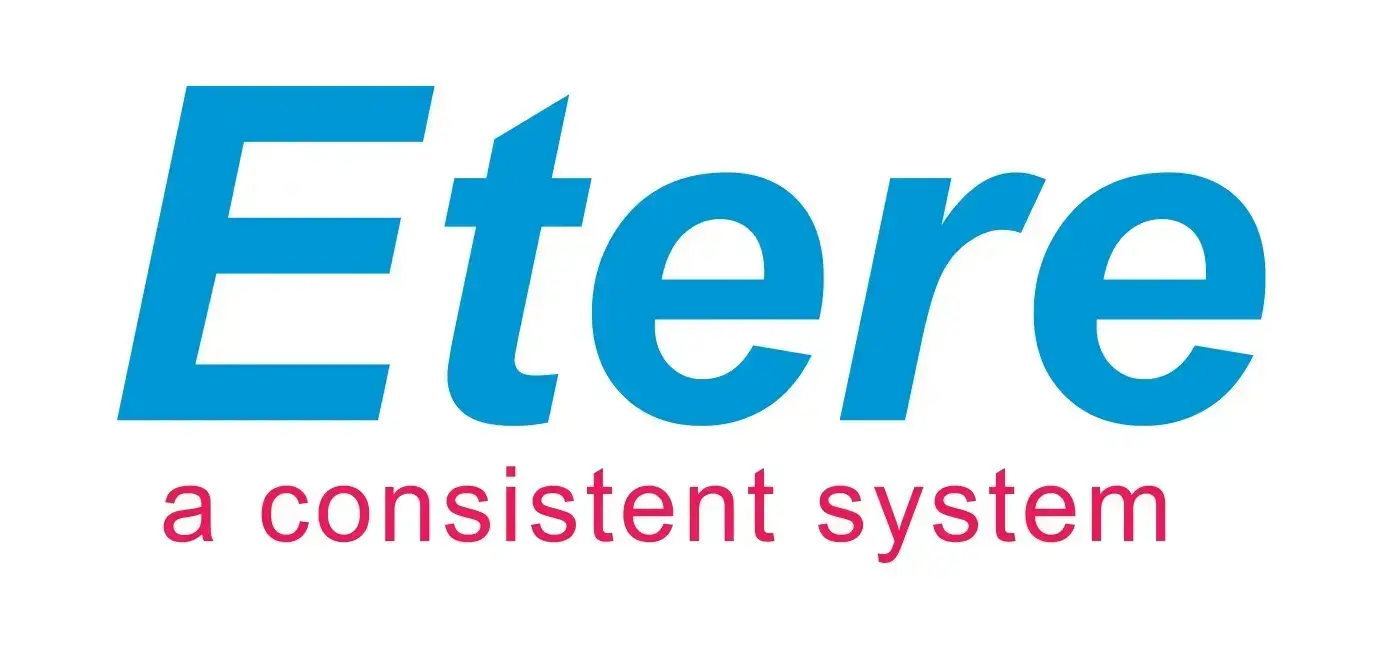 About Etere
Since its beginnings in 1987, Etere has been preparing users to be ready for the future. Etere is a worldwide provider of broadcast and media software solutions backed by its mark of excellence in system design, flexibility and reliability. Engineered in Singapore, the revolutionary concept of Etere Ecosystem promotes real-time collaborations and enhances operational efficiency across the entire enterprise. Etere Ecosystem software solutions including Media Asset Management, Channel-in-a-Box, Newsroom, Ad Insertion, Airsales, Automation, Broadcast Management System, Censorship, HSM Archive, Logging, OTT/VOD Delivery, Radio-Live, Subtitling and Captioning software are built with an integrative Web and Windows architecture that are customisable to fit perfectly in any system. Etere system is developed by 4 different groups in different countries to ensure reliability and quality. Etere delivers on its service excellence commitment with its dedicated team and a 24/7 worldwide support. Its portfolio of digital technologies and market-proven remote/on-site solutions including consultancy, training, installation and demonstrations are ready to run with your business no matter where you are. Etere enhances your adaptability for the future and empowers you with the software tools to drive your business to greater heights. www.etere.com
Chunghwa Telecom
Chunghwa Telecom is the largest integrated telecommunication service provider in Taiwan, with leading offerings in domestic and international fixed communication, mobile communication, broadband, and internet services. In addition to these traditional services, the Company also provides information and communication technology services to enterprise customers with big data, information security, cloud computing and IDC capabilities, and is expanding businesses into innovative technology services such as IoT, AI, etc. All of these capabilities and offerings aim to create an optimal communication environment to enable wonderful and convenient digital life-style, as well as to serve as a key partner for other international telecommunication service providers. www.cht.com.tw/en/home/cht