Back
EA1450 ETERE RADIO AIRSALES LITE
08 November 2022
Etere Airsales Lite is an integrated software solution featuring all the software tools you need to manage radio commercial planning and program schedule.
Etere Radio Airsales Lite is a streamlined, efficient and robust solution for radio stations. It is specifically designed for an easy management and scheduling of easy commercials in radio programs.

Etere Airsales Lite, as its name suggest, is a "lighter" version of Etere Airsales. Its versatile characteristics also make it a suitable solution for systematic scheduling of any other program type which runs several times in a long period (e.g., radio ad campaigns). Etere Airsales Lite provides customers with an effective solution to manage advertisement campaigns for radios.

Key Features
■ One fixed Price-list for a particular program ■ Multiple fixed Price-lists for the same frame ■ Commercial planning ■ Program planning ■ Promo ■ Accounting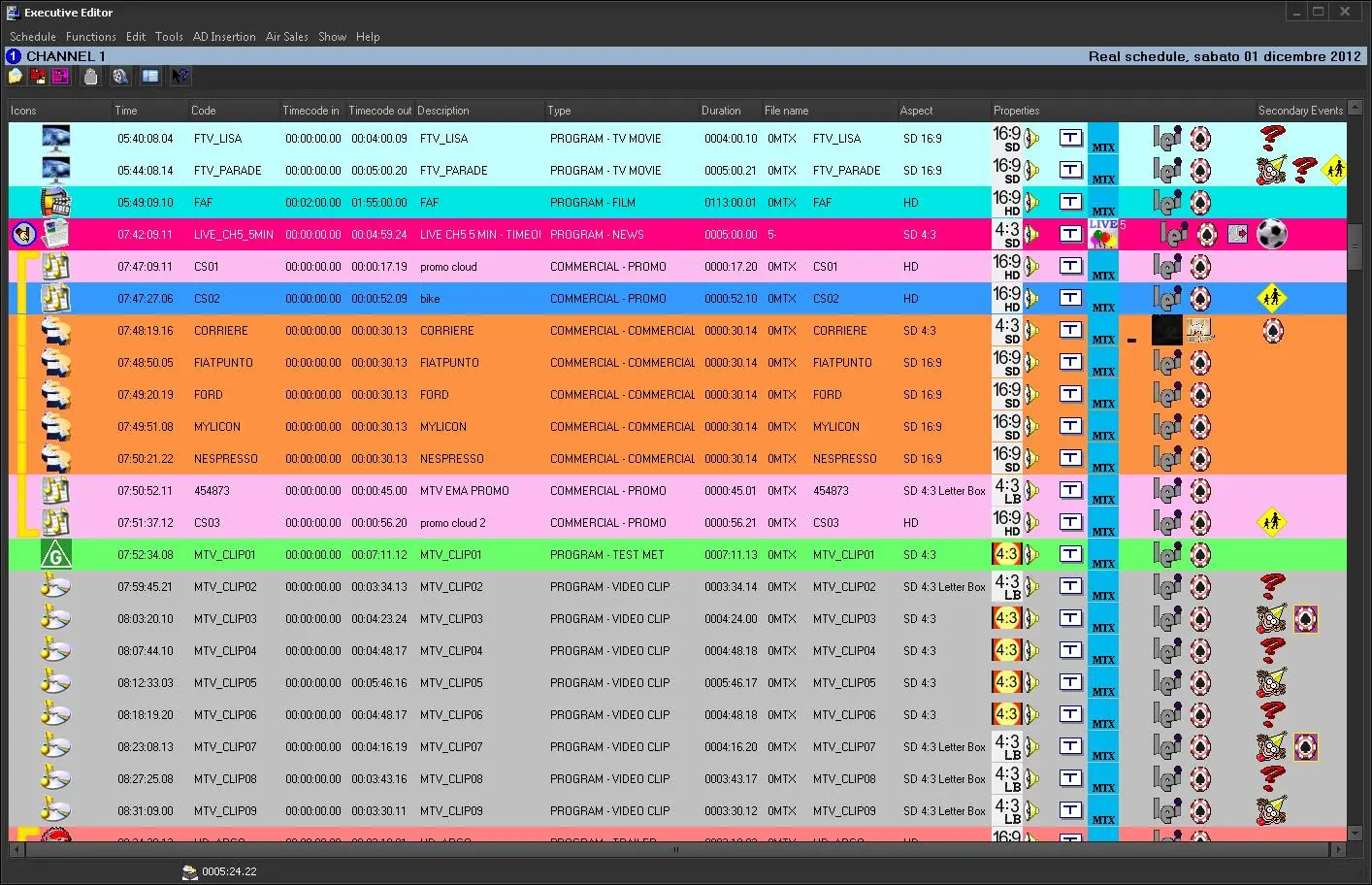 Commercial Planning
Etere Airsales Lite is a simple commercial planning module empowered with the essential functions for performing the scheduling of commercial events and effectively invoice them, including in the commercial planning some key features such as timeslots and rotation tables based on fixed times. Moreover, Etere Airsales Lite can be tightly integrated with Etere Executive Scheduling, the module used by stations worldwide to create schedules in advance, including secondary events, and perform last-minute changes directly on running programs.
Accounting System
Invoice commercial orders and reconcile them with the accounting system: ■ Payments track with daily, weekly, and month-end reporting capabilities ■ Integrated invoicing system aligned with the entire scheduling ■ Pre-paid and post-paid manual/automatic invoicing ■ Simplify payment processing, including lockbox imports ■ Agencies and Accounts Executive commissions management ■ Export to the external accounting system
Reporting Service
Etere Airsales Lite is tightly integrated with Etere Reporting Services. This solution permits to leverage of all key features of a web-based reporting server focused on simplifying the process of creating and editing reports by including the following features: ■ Business on-demand reports on commercial planning ■ Automatic mailing to start the day with business snapshots ■ Fully based on Microsoft Reporting Services for maximum flexibility ■ Free report manager fully integrated to create your reports ■ Integration with Excel spreadsheets for easy custom statistics ■ Rating comparisons of expected and actual audience figures
Etere Ecosystem Integraion
Etere Airsales Lite integrates with modules across the Etere Ecosystem including, ■ Etere Memory, for an easy visual as run log control ■ Etere Executive Scheduling to view scheduling and traffic data ■ Etere Media Management, to transfer scheduled video to online servers ■ Etere Loudness Control, to check the compliance of audio levels ■ EtereWeb, to get real-time access at any time and from any location ■ Etere Promo Placement, to manage the entire promo activity