Back
Etere Releases Version 33.3 with AI-powered Facial Recognition
24 August 2023
Etere Version 33.3 is now available with new enhancements and features. Etere empowers you with a future-proof solution that brings cutting-edge technology to your business and increases the power of your Newsroom.
We are pleased to announce a new release, Version 33.3, integrating new features, enhancements and fixes. As we strive to provide innovative solutions and outstanding end-user support, you will continue to have access to unlimited software upgrades and updates as long as you are on a valid support contract. Etere offers one of the best after-sales services in the industry, with 24/7 global support and free software upgrades and updates.

As part of a free software release, Etere users on a support contract can access new features on Version 33.3, including (but not limited to):

AI-powered Facial Recognition
Facial recognition is a next-generation media management technology. AI technology scans all the files in the media library to retrieve segments and files associated with a specific artist based on AI-powered facial recognition technology. After a media library search to retrieve all the files related to an artist, users can add/edit segments to virtual assets and the editor timeline.

How face recognition works: The new AI-driven technology uses facial recognition to analyze individual scenes in the media library and produce a list of matches in seconds. This feature allows users to have better control over an extensive media library. Furthermore, it makes it easier for broadcasters to search for and repurpose media files. The advanced facial recognition technology works even for media files with low lighting and obscure angles.

Etere Memory Interface with Channel Menu
A new channel menu was added to improve the software interface and usability. Channel search is now more intuitive than ever, even for broadcasters with hundreds of channels.

New Segment Search by Artist
The interface of the Etere media library is streamlined with a new segment search by artist. If a proxy file is in a segmented asset, clicking the icon launches the broadcast player.

Search Filter for Etere Memory on Web
A filter was added for Etere Memory on the web to check which materials have been copied to storage. This quick search feature enhances operational efficiencies by giving the operator a clear overview of file statuses in Etere Memory.

New and Improved Upload Manager
A faster upload manager has been launched. It features a quick access button to abort the upload for a more convenient user experience.

Air Sales Event Log
Etere users can now view the event log of the Etere Air Sales module, displaying details including the event date, user, application, operation and notes.

Insert Metadata in Nunzio Story
In Nunzio, users can insert flexible metadata for the graphics. When Nunzio Graphics Player plays the graphics, it can display the related flexi-metadata.

Upload Graphics on the fly with Nunzio Graphics Player
Operators can use the quick upload feature to insert graphics on the fly, even before the broadcast goes on-air. This flexibility allows operators to load graphics manually while playing a story.

New Audio Mapping Feature
This new feature allows users to select the audio they want to monitor on the computer instead of the output. This makes it easy even when monitoring multiple audio tracks with different languages playing concurrently.

Secondary Player for Etere Radio-Live
A secondary player was added to Etere Radio Live to preview the playlist. It is also possible to edit the playlist's previous, current and next items.

To learn more about the latest features, enhancements and patches available on Etere Version 33.3, please get in touch with us.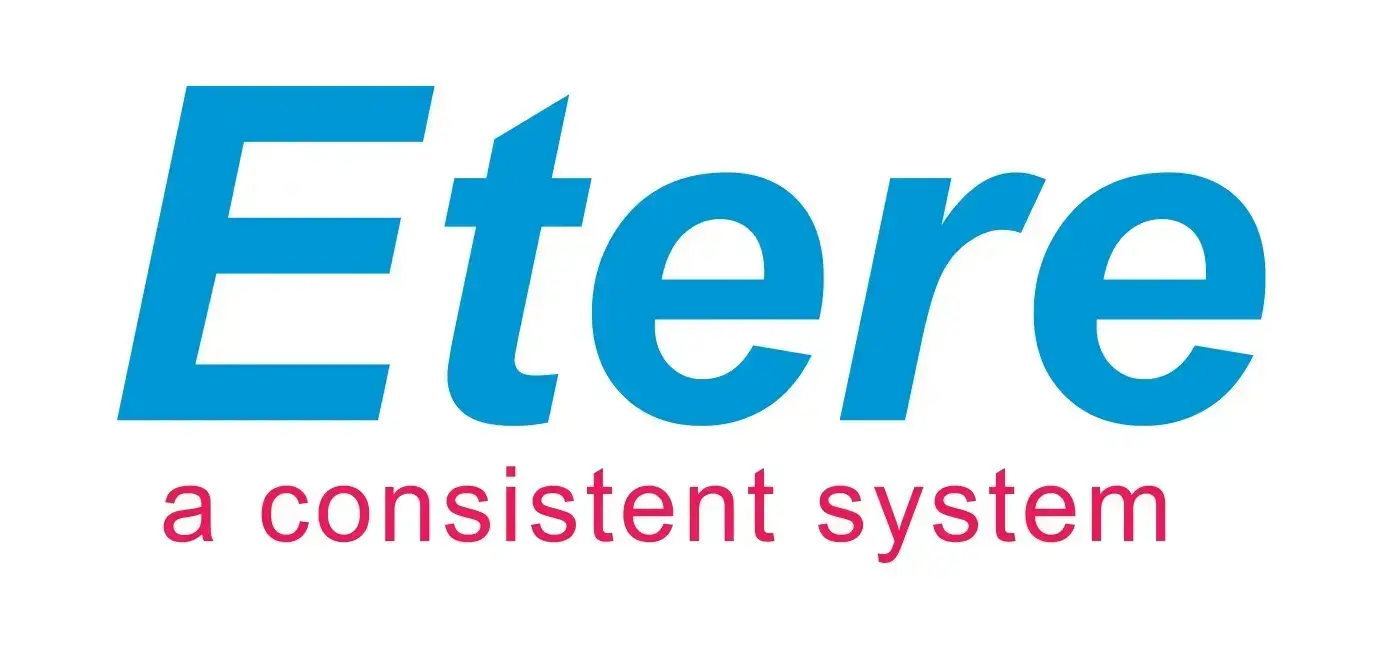 Since its beginnings in 1987, Etere has been preparing users for the future. Etere is a worldwide provider of broadcast and media software solutions backed by its mark of excellence in system design, flexibility, and reliability. The revolutionary concept of Etere Ecosystem promotes real-time collaborations and enhances operational efficiency across the entire enterprise. Etere Ecosystem software solutions manage the end-to-end media workflow and feature an integrative Web and Windows architecture that is customizable to fit perfectly in any system.

Etere delivers on its service excellence commitment with a 24/7 worldwide support and inclusive software updates. Its digital technologies and market-proven remote/on-site services such as consultancy, training, installation, and demonstrations are ready to run with your business no matter where you are. Etere enhances your adaptability for the future and empowers you with the most innovative software tools to drive your business to greater heights.

To find a media management strategy that works for your business, visit www.etere.com
About Etere
Since its beginnings in 1987, Etere has been preparing users for the future. Etere is a worldwide provider of broadcast and media software solutions backed by its mark of excellence in system design, flexibility, and reliability. The revolutionary concept of Etere Ecosystem promotes real-time collaborations and enhances operational efficiency across the entire enterprise. Etere Ecosystem software solutions manage the end-to-end media workflow and feature an integrative Web and Windows architecture that is customizable to fit perfectly in any system. Etere delivers on its service excellence commitment with a 24/7 worldwide support and inclusive software updates. Its digital technologies and market-proven remote/on-site services such as consultancy, training, installation, and demonstrations are ready to run with your business no matter where you are. Etere enhances your adaptability for the future and empowers you with the most innovative software tools to drive your business to greater heights. To find a media management strategy that works for your business, visit www.etere.com