Back
Etere and Tecom Group Inc. Collaborate to Deliver Orbox Integration in Etere MAM Workflow
05 October 2023
Etere now offers seamless compatibility with Orbox, an advanced file-based Quality Control (QC) solution, to ensure comprehensive quality and compliance checks for your media files at every phase of the content lifecycle. Each licence can run one process (one file).
With this integration, Etere users gain access to the powerful capabilities of ORBOX, enabling quality and compliance assessments through automated workflows. Etere Media Asset Management (MAM) users can effortlessly connect to ORBOX via the user-friendly MAM web interface. Moreover, they can conveniently schedule automated ORBOX scans based on configurable Etere T-Workflow parameters, streamlining their media management processes. This collaboration is made possible through our partnership with the Tecom Group Inc.

At Etere, innovation is at the core of our mission. We are dedicated to continually expanding your options and facilitating seamless integrations to enhance operational efficiency and flexibility.

Etere Media Asset Management (MAM) is a robust software solution designed to manage your media library and streamline your distribution workflow effectively. Seamlessly integrated with ORBOX, this sophisticated MAM system ensures that all Quality Control (QC) results are securely stored within the Etere database. This fully workflow-driven MAM solution empowers users with comprehensive software tools, enabling them to enhance productivity, minimise errors, and deliver content faster. Furthermore, its high availability and distributed system design ensures consistent and dependable performance at every stage of your workflow.

Key Features of the ORBOX Integration in Etere
■ Automated tests, saving time and resources when managing large media libraries
■ Informative reports for overview and detailed analysis. Reports can be exported in multiple formats
■ Built-in templates with customisable analysis rules for various media formats and content sources
■ Loudness monitoring and correction ensures your media is compliant with international standards
■ Fully scalable architecture provides flexibility to add new analysis servers as and when it's needed
■ Media Player: Embedded media player for frame-accurate playback and editing of any video fragment marked as defective
■ Rest API: Seamless software integration with any third-party system
■ HDR: HDR (High Dynamic Range) metadata compliance and accuracy verification
■ QC in the cloud: Available for both on-premise and cloud environments
■ AI-enabled video checks: Video checked with AI technology
■ Archive of defects: All defective videos are automatically archived for future reference
■ Workspaces inside one system for multiple work environments
■ Operation under a Linux-based OS

Detection Parameters (70+ checks)
■ Audio: Loudness, silence, clipping, mono, audio phase, detection
■ Video: Black frames, blockiness, flash frames, combing
■ Metadata: Aspect Ratio, Audio/Video Codecs, Chroma Subsampling, Container Compliance, Frame Rate

In addition to Etere T-Workflow, users can leverage the powerful capabilities of the Etere Media Manager for the seamless management of digital content transfers, copies, and movements, all driven automatically by customisable workflow rules. This versatile tool provides an all-in-one management solution including:
■ Multi-Device Connection
■ System Fault Tolerance
■ Multi-media Library Management
■ Low-Res Video Transcoding
■ Proactive Cache Management
■ Scheduling/MAM Prefetch
■ Newsroom Integration
■ Watch folder management

Feel free to contact our team of experienced consultants to find a personalised media management strategy that works for your business. Your success is our priority, and we're here to help you achieve it!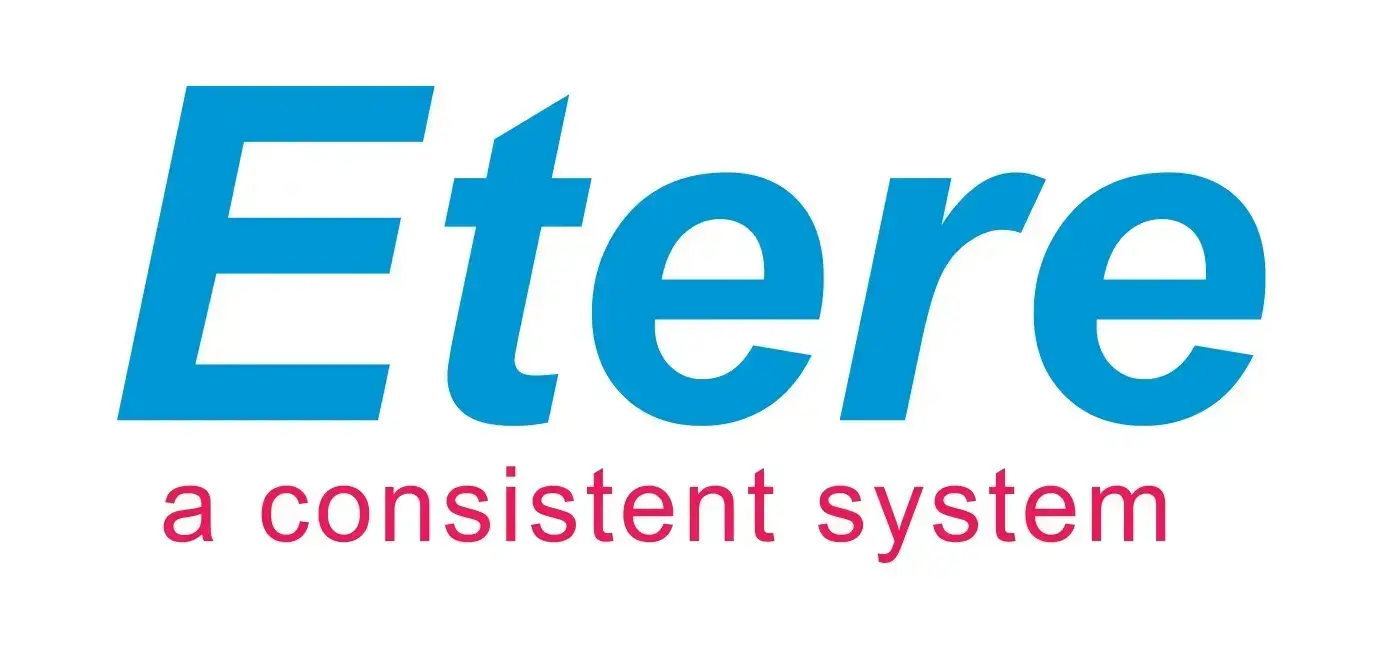 Since its beginnings in 1987, Etere has been preparing users for the future. Etere is a worldwide provider of broadcast and media software solutions backed by its mark of excellence in system design, flexibility, and reliability. The revolutionary concept of Etere Ecosystem promotes real-time collaborations and enhances operational efficiency across the entire enterprise. Etere Ecosystem software solutions manage the end-to-end media workflow and feature an integrative Web and Windows architecture that is customizable to fit perfectly in any system.

Etere delivers on its service excellence commitment with a 24/7 worldwide support and inclusive software updates. Its digital technologies and market-proven remote/on-site services such as consultancy, training, installation, and demonstrations are ready to run with your business no matter where you are. Etere enhances your adaptability for the future and empowers you with the most innovative software tools to drive your business to greater heights.

To find a media management strategy that works for your business, visit www.etere.com
Tecom Group Inc. creates software solutions for broadcasting and telecom industries. Among the core R&D competences of the company are broadcast quality monitoring, file-based QC, network monitoring & control solutions, loudness analysis, playout automation, traffic systems etc. Since its establishment in 1992, Tecom Group has successfully delivered 250+ projects around the globe. The company is based in Melbourne, FL (USA) with an R&D center located in Podgorica, Montenegro. www.tecomgroup.com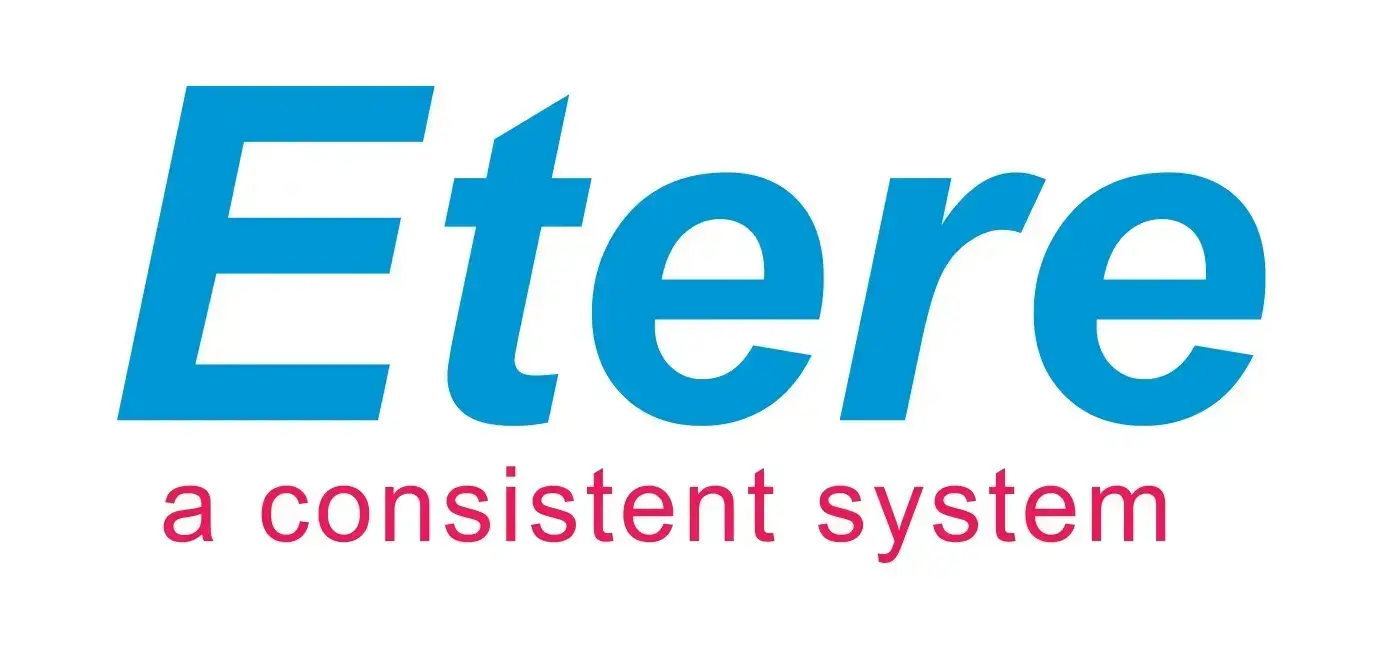 About Etere
Since its beginnings in 1987, Etere has been preparing users for the future. Etere is a worldwide provider of broadcast and media software solutions backed by its mark of excellence in system design, flexibility, and reliability. The revolutionary concept of Etere Ecosystem promotes real-time collaborations and enhances operational efficiency across the entire enterprise. Etere Ecosystem software solutions manage the end-to-end media workflow and feature an integrative Web and Windows architecture that is customizable to fit perfectly in any system. Etere delivers on its service excellence commitment with a 24/7 worldwide support and inclusive software updates. Its digital technologies and market-proven remote/on-site services such as consultancy, training, installation, and demonstrations are ready to run with your business no matter where you are. Etere enhances your adaptability for the future and empowers you with the most innovative software tools to drive your business to greater heights. To find a media management strategy that works for your business, visit www.etere.com
About Tecom Group Inc.
Tecom Group Inc. creates software solutions for broadcasting and telecom industries. Among the core R&D competences of the company are broadcast quality monitoring, file-based QC, network monitoring & control solutions, loudness analysis, playout automation, traffic systems etc. Since its establishment in 1992, Tecom Group has successfully delivered 250+ projects around the globe. The company is based in Melbourne, FL (USA) with an R&D center located in Podgorica, Montenegro. www.tecomgroup.com