Back
Etere at Mediatech Africa 2019
19 June 2019
Mark your calendars! Etere will be at Mediatech Africa 2019 which will be held at the Ticketpro Dome, Johannesburg, South Africa from July 17th to 19th at Booth G20. Book your appointment with the Etere team at info@etere.com
Etere at Mediatech 2019
Date: July 17th to 19th | Wed - Fri
Venue: Ticketpro Dome, Johannesburg, South Africa
Booth: G20
To make an appointment, please contact info@etere.com

Etere will be participating in Mediatech 2019 which will be held at the Ticketpro Dome, Johannesburg, South Africa from July 17th to 19th 2019. The biennial event in South Africa is an important platform that showcases technologies and services from the film and media industry. It hosts over 148 exhibiting companies from all around the world.

Etere will be hosted by its South Africa distributor, Jasco, a JSE-listed company which delivers smart technologies across media and entertainment industries from all around the world. With reliability and innovation at the core of its heritage since 1987, Etere continues to deliver software solutions that are capable of managing the complete media workflow. Etere Media Enterprise Resource Planning (MERP) solutions including Media Asset Management, Newsroom, Hierarchical Storage Management (HSM), Automation, Censorship, Airsales and Broadcast Management System (BMS), Ad Insertion, Closed Captions and Subtitle-Insertion and Channel-in-the-Cloud are able to connect and track all activities of any media or broadcast company including the management of internal and external management information in real-time.

During Mediatech 2019, visitors can experience the latest innovations of Etere with live demonstrations, personalised consultations and interactive presentations.

To book a live demo and meeting with the Etere team at Mediatech 2019, please leave us a message at info@etere.com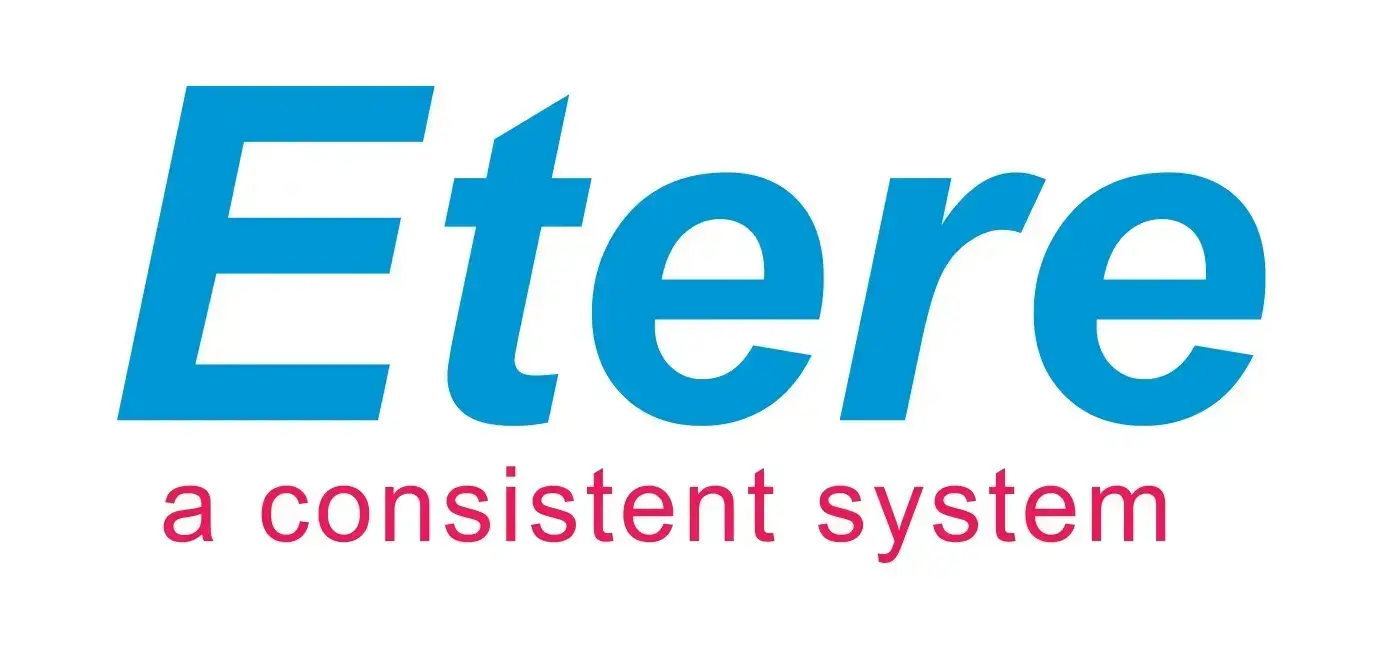 Etere was established in 1987 it is amongst the worldwide leaders in Media Asset Management (MAM) and channel-in-a-box software solutions. Etere Media Enterprise Resource Planning (MERP) framework of scalable solutions are used by media enterprises across the end-to-end workflow. Etere MERP modular software including MAM, Airsales, Ad Insertion, Playout Automation, Broadcast Management System, HSM Archive, Newsroom Computer System (NRCS), Broadcast Management System, Broadcast video over IP, Censorship, Closed Captioning and Subtitle Management are built with an innovative architecture, offering the best flexibility and reliability in the market. Etere headquarters is in Singapore and it provides a worldwide 24/7 support.
Е-mail:
info@etere.com
Mediatech Africa is a biennial advanced media and entertainment technology trade show held in Johannesburg, South Africa. The Expo showcases new technologies and services from industry leaders in AV integration, film, production and post production, live entertainment technology, digital media, Video-on-Demand and broadcast. Mediatech features over 701 brands and 148 exhibiting companies.
For more information, please visit
www.mediatech.co.za
Jasco is a South African, JSE-listed company that delivers Smart Technologies across multiple disciplines such as telecommunications, Information Technology, Energy and Industry. By leveraging synergies between these disciplines, Jasco is able to deliver complete end-to-end solutions. The group not only delivers across the value chain, but in many cases owns the value chain: from in-house design and engineering, manufacturing and managed services. Jasco has offices in all major regions in South Africa and has expanded into East Africa.
For more information, please visit
www.jasco.co.za